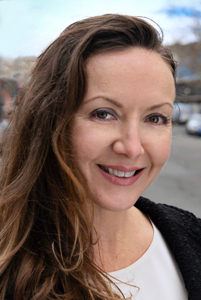 Soraya Cacici (Broker/Owner of Nest Forward MA) is the founder and heart and soul of Nest Forward, centered around creating and nurturing client relationships that last a lifetime. Marching to the beat of her own drum within the real estate industry, she has been a licensed and accomplished real estate agent since 2004, and a licensed broker since 2012. Soraya has earned a reputation for an exceptionally high standard of excellence and integrity, always in close partnership with her community and clients. Caring and always accessible, mostly all of Soraya's business comes from past clients and trusted referrals.
Raised in Revere and now a deeply rooted Lynn native, Soraya possesses a passion for the North Shore that allows her to represent her clients with exciting localized knowledge in their real estate endeavors.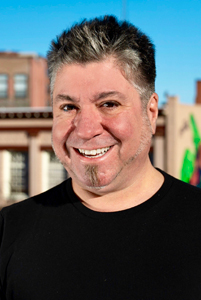 Sean Lobdell (Founder – Commercial Sales and Leasing) is a lifelong entrepreneur, marketer, and tech-enthusiast, Sean's multifaceted talents have helped to successfully launch thousands of products, services, and businesses. Sean is co-founder of Nest Forward and Soraya's husband. Together, they are enthusiastically connected to Lynn's community where they live and work to serve the needs of Nest Forward's real estate clients all over the North Shore.
Sean is a natural influencer and skilled negotiator, specializing in commercial advisory services across a broad range of industries. Whether it is our client's first commercial property lease or the purchase or disposition of a diversified portfolio, Sean has the connections and vision to create the best opportunities and outcomes for our clients.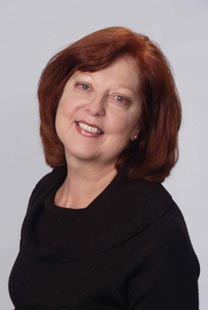 Marina Cacici (Broker/Owner of Nest Forward FL) is a consummate real estate professional who possesses an intimate knowledge and comfort level in the communities of Southeast Florida. Her success can be attributed not only to her vast knowledge of the marketplace, but to her strong negotiating skills and keen ability to produce outstanding results for buyers and sellers alike.
Marina is known for her effectiveness in listening to and understanding the unique needs of her clients. She is revered for her hands-on service while guiding clients through the transaction process – adding her own special mix of candor, humor, efficiency, and of course, utmost professionalism at all times.
While highly accomplished in her industry, Marina feels her greatest reward is the loyalty of clients and solid relationships she's forged that that last long after the deal is complete. The fact that her business has grown steadily over the years, and that she enjoys constant referrals from her satisfied clientele, are great testaments to her fine work.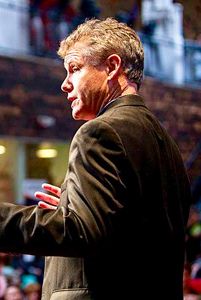 Craig Foley (Sustainable Real Estate Consulting Services) Craig's combination of real estate and energy management skills give him a unique perspective about sustainable energy solutions and subject matter expertise on high-performance home valuation and marketing. As a real estate broker, he has sold several high-performance projects in and around Greater Boston. He is the team leader of REthink39 Group. REthink39 is devoted to lowering the 39% of U.S. energy consumption attributed to the built environment and believes they can be part of a solution with every real estate transaction closed.
As a real estate consultant, he has partnered with a broad range of companies including Lawrence Berkeley National Laboratories, Northeast Energy Efficiency Partnerships, Elevate Energy, and the Massachusetts Clean Energy Center. Craig was one of five people in the U.S. to receive the EverGreen Award by the National Association of Realtors (NAR) in 2013. He also serves as an advisory board member for the NAR Green Resource Council and is a certified instructor of the NAR Green Designation. His committee work at NAR includes chairing the Sustainability Advisory Group in 2019. He also serves on the Energy Advisory Council for Fannie Mae.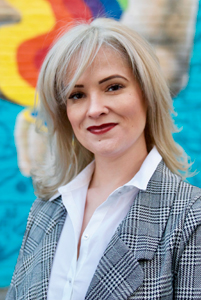 Jessica Martinez (Transaction Coordinator) works to align the stars for our clients. She is a task hero who sweats the small stuff so that our clients don't have to. In every real estate transaction there is complex paperwork, deadlines, and hundreds of critical details that cannot be overlooked.
Jessica's in-depth knowledge of the real estate transaction process and her laser-focused attention to detail helps ease the stress of our clients by keeping things organized and on track. From assisting with digital signing of the very first contract, to scheduling the final walkthrough and closing, and everything in between, Jessica ensures that no important detail gets overlooked.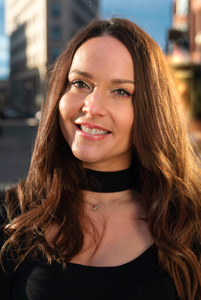 Jessica Howe (Photographer/Visual Storyteller) In the age of selfies and smartphones, everyone thinks that they can take amazing looking photos. Well, when selling and touring properties online, an unprofessional looking photograph can kill a deal before it gets started. From photography, to drone footage, to virtual reality tours, to floor plans, Jessica brings her passion for photography and architecture, know-how, and the ability to tell the visual story of our properties and make them look beautiful.